Visit our Certified Control4 Showroom
Remote and device control simulation
Home comfort display
Motorized Shades
Full Lighting Control
Audio/Video Automation
Security and Camera integrations
Come and test drive the latest in home automation technology, and speak to one of out certified experts.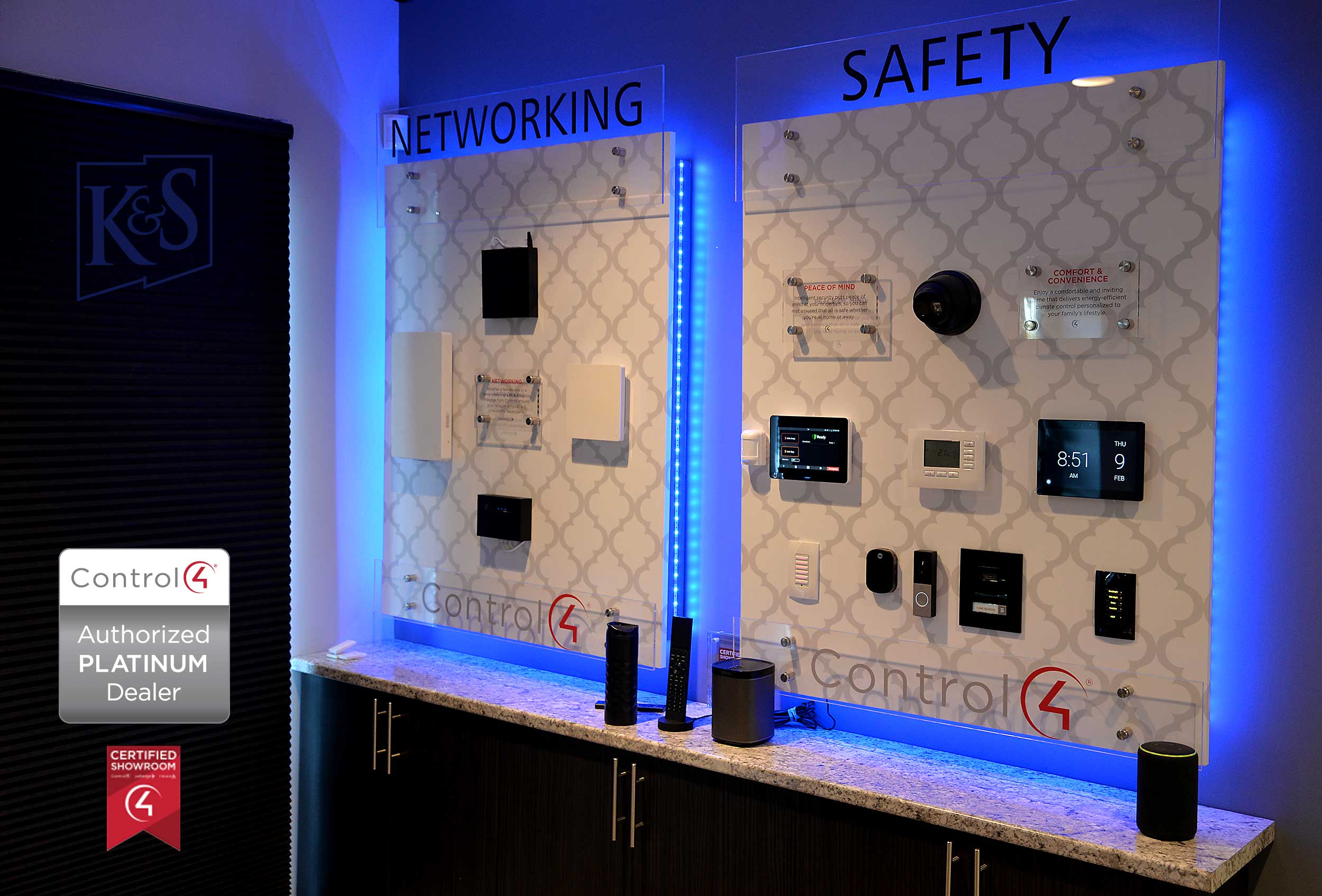 K&S Electronics and Security
The Smart choice for Smart homes.
We take great pride in our installations and always go the extra mile for our customers. With over 25 years experience in the industry, K&S is your number one choice for custom Home Theatre, Distributed Audio, Home Automation and Security Systems.
With over 25 years experience, K&S Electronics is your best choice for Home Automation in Winnipeg.









Please fill out the form below to schedule a Free Consultation with one of our Industry leaders. You can choose to visit us in our Certified showroom, or schedule a virtual consultation for your convenience.

"K&S has been amazing to work with! They have outfitted our whole house. Can't say enough good things. Highly recommend!"

Kristen Martin

K&S Customer
"K&S has been amazing to work with! They have outfitted our whole house. Can't say enough good things. Highly recommend!"

Elena Bykova
"We used K&S Electronics for our home automation and security system on our new build five years ago. The experience was so great we have decided to use them again as we complete our basement and put in a home theater. They listen to the clients needs and always have great recommendations for equipment. We've also had a great experience with their alarm monitoring service. I like how the call center is located in Winnipeg. Any time the alarm has gone off, we have been contacted immediately, which was not the case with our previous service providers."

Sarah Wallace

K&S Customer
"We are extremely satisfied with our experience with K&S. Sean was very knowledgeable about the products & explained very well which made the ordering process quick and efficient. With fast response times, we found them to be very accommodating to our schedule for installation with no long wait for an appointment. The installation tech did a great job and we are very happy with their work."

Melanie Kosa

K&S Customer