Keypads
The Palladiom keypad is a superbly crafted instrument that rises to the level of art, both inside and out. The buttons have a crisp, tactile feel. It's equipped with Lutron's exclusive Dynamic Backlight Management™, self-adjusting illumination that provides the right brightness for any ambient lighting conditions. And it's available in a variety of materials and colors. It's a picture-perfect device for fine-tuning your environment.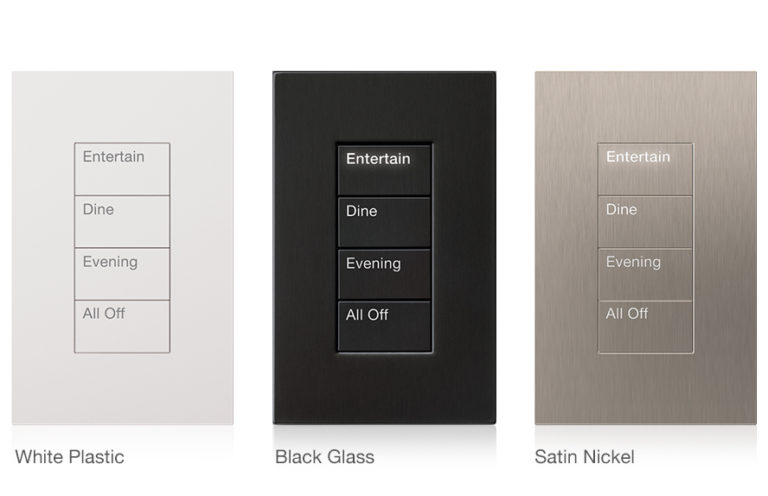 RadioRA 3
RadioRA 3 brings a contemporary light bar design to a full range of connected residential products—switches, keypads, and capacitive touch dimmers. The enhanced functionality and new aesthetic of RA 3 make it easier to add lighting control to your home projects.
Download Brochure
Lutron, a renowned brand in the motorized window shades industry, has once again raised the bar with their latest innovation, the Palladiom Shading System. These shades stand out for their exceptional design and superior quality, which are complemented by sleek and sophisticated wall keypads. The Palladiom Shading System offers a unique daylight control experience, available as both wired and wire-free battery-operated options. These shades are designed to be installed without a fascia, pocket, or recess in exposed applications, and look stunning from every angle. Lutron has yet again set a new standard for window shading systems, as the Palladiom shades redefine the concept of beauty and functionality.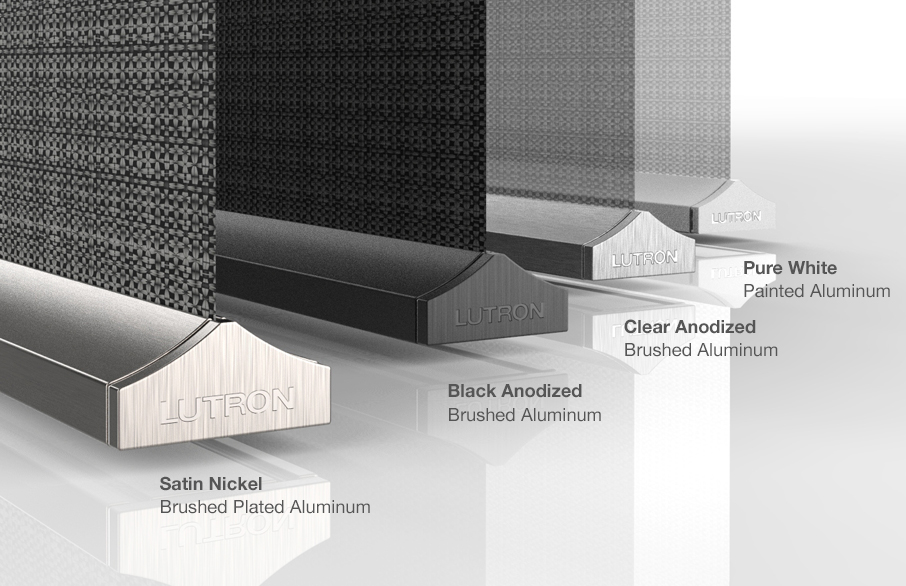 When visible, the Palladiom Bottom Rail is only 3/8" high, making it an extremely minimal and elegant aesthetic.
*The Palladiom bottom rail is only available in Pure White, Clear Anodized, Black Anodized, and Satin Nickel.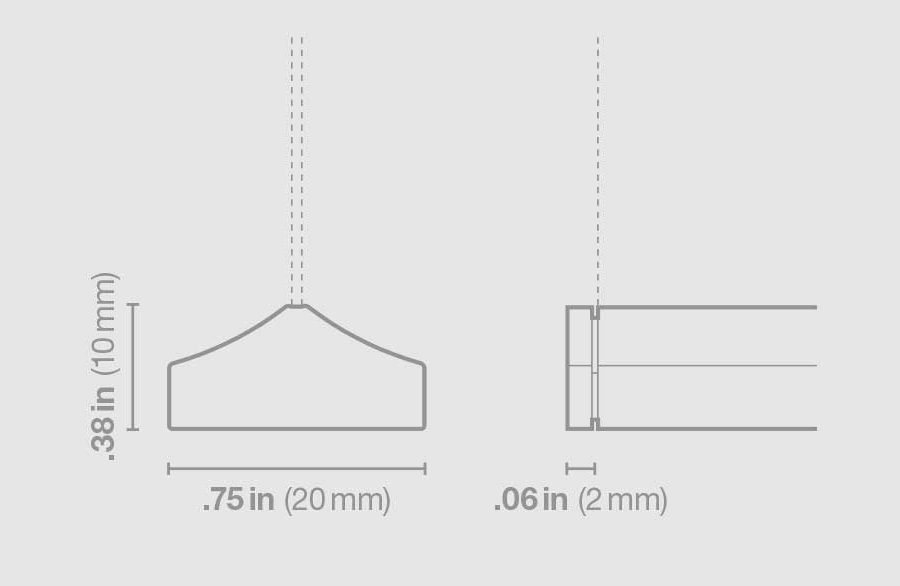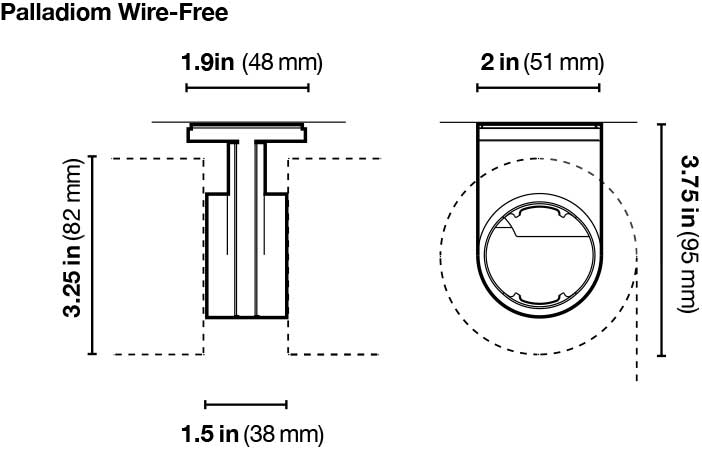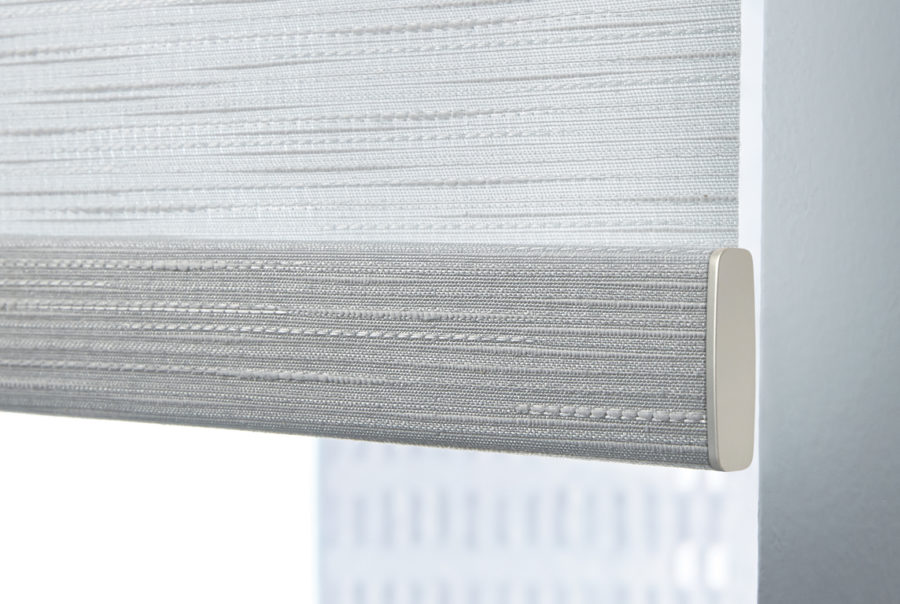 Palladiom shades are available with a variety of other hembar options, from styles that are fabric-wrapped, to hembars that show off metal finishes. In addition, Palladiom shades also features Lutron's patented Intelligent Hembar Alignment, which uses a two-part electronic control system to maintain synchronized hembar alignment within one-eighth of an inch during motion, and at all resting positions – in one room or in your entire home. Shown here: Half-wrap architectural bottom bar in Satin Nickel. End caps available to match all Palladiom shade bracket finishes.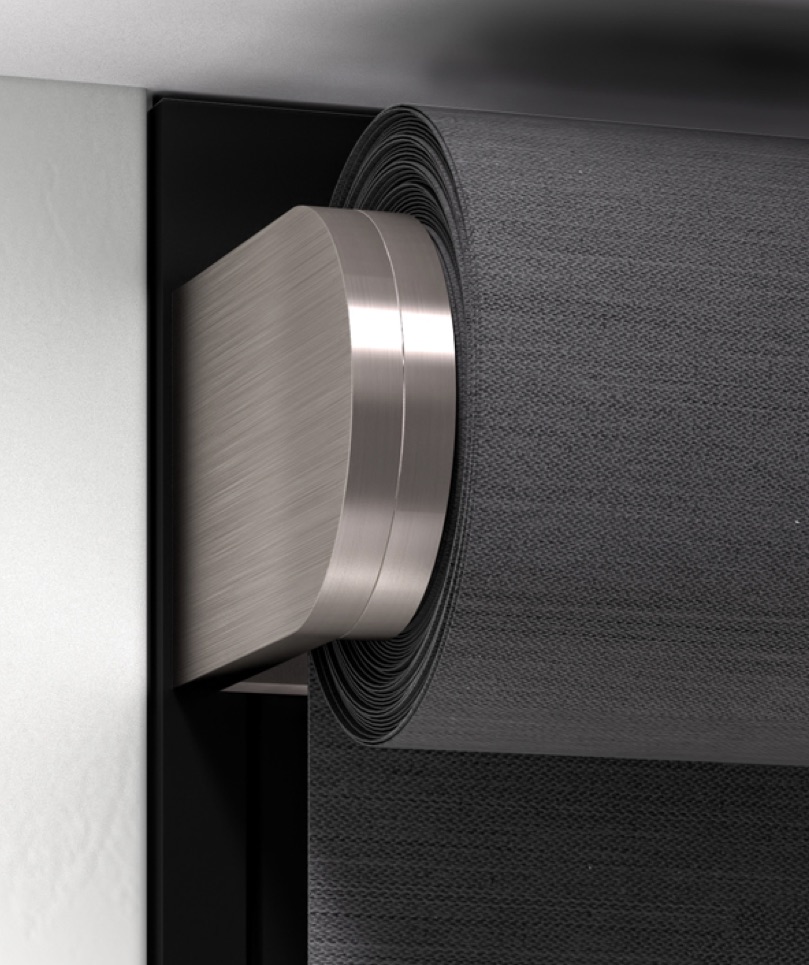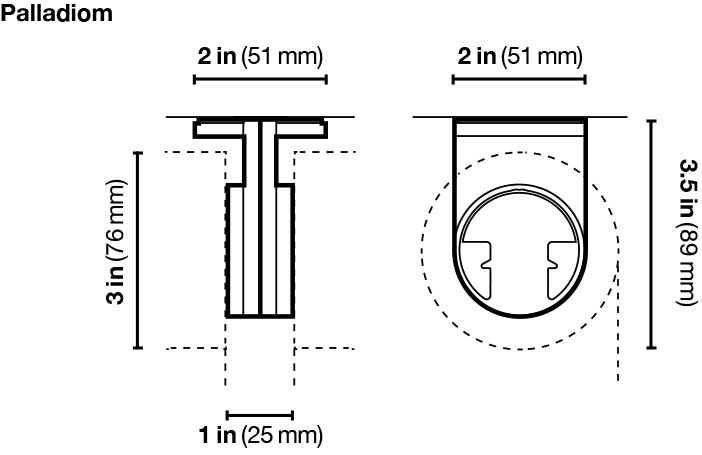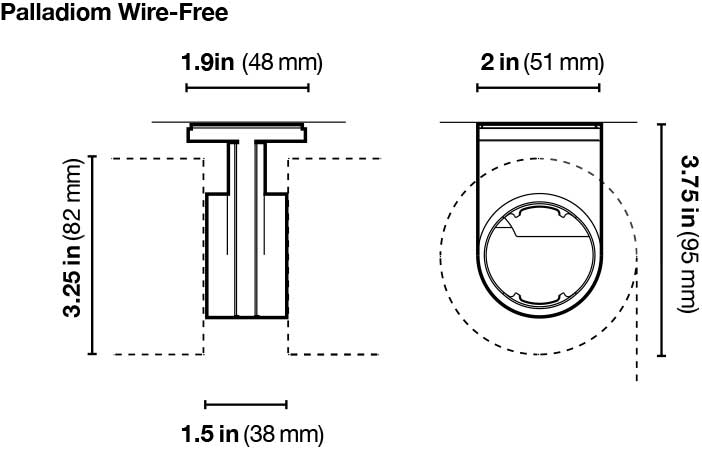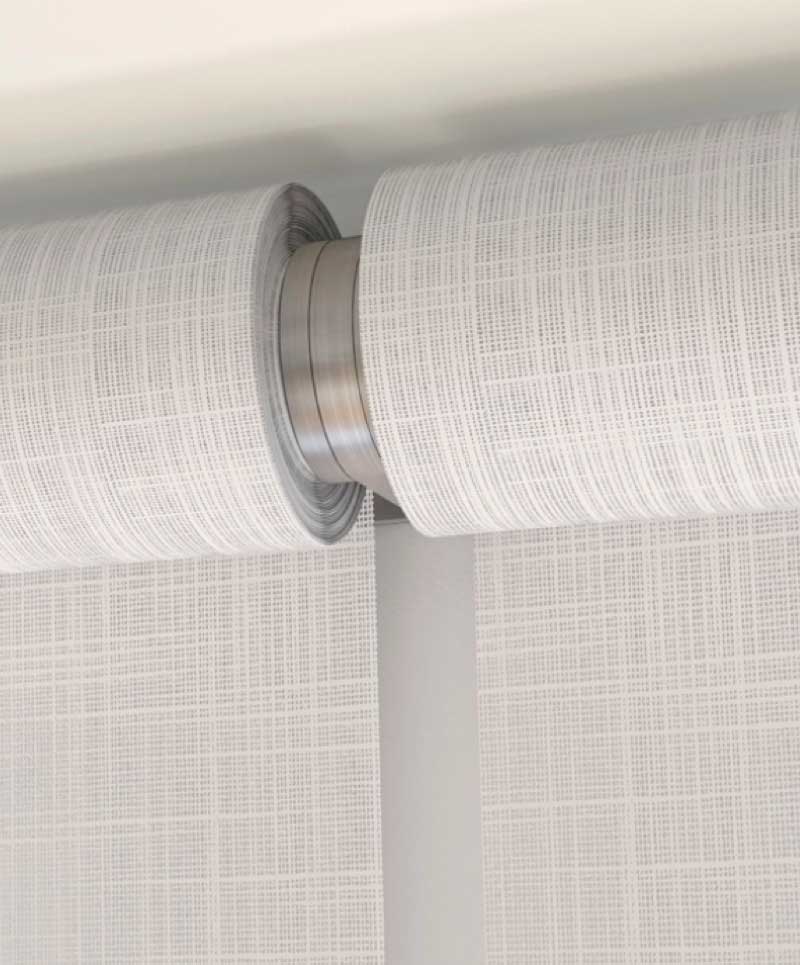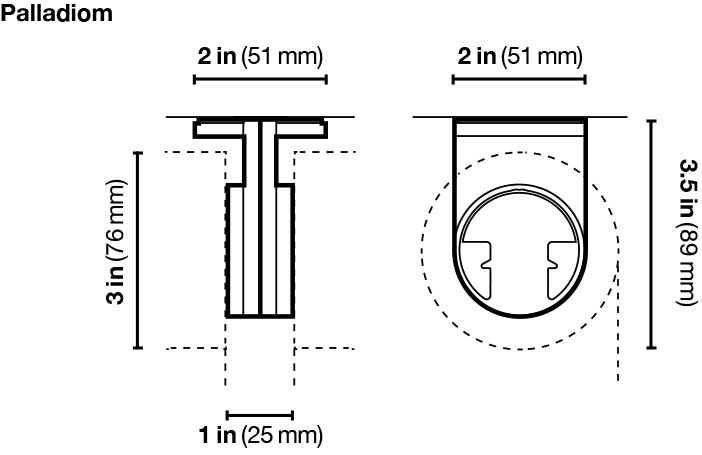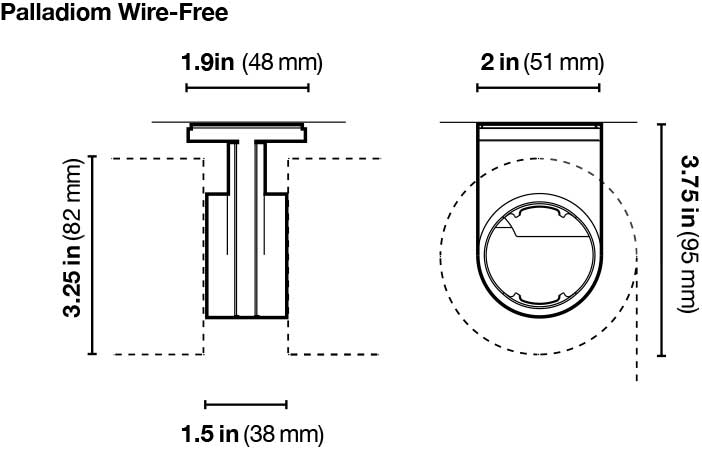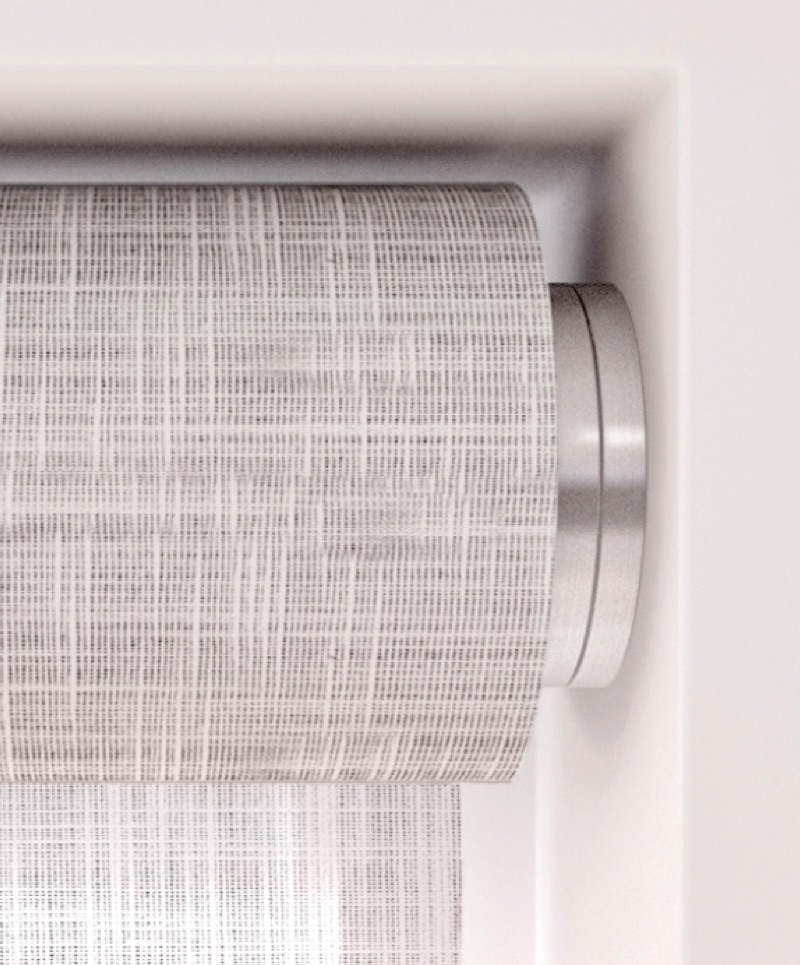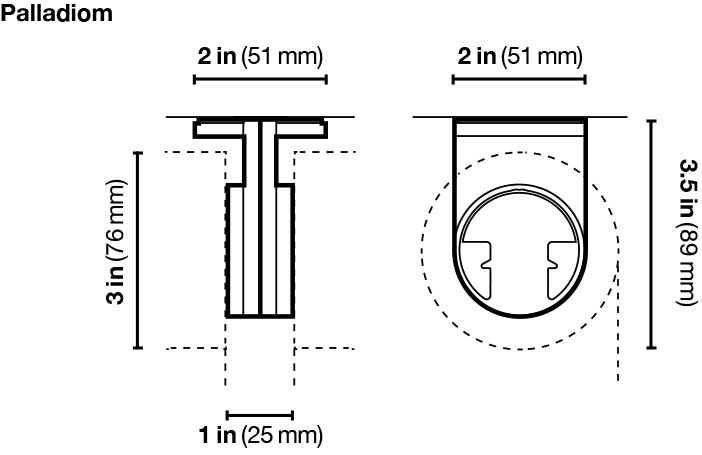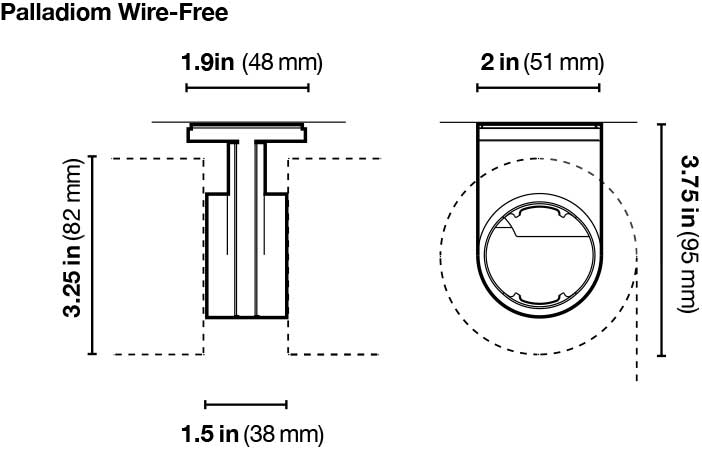 Bracket finishes come in : Pure White, Black Anodized, Clear Anodized, Satin Nickel, Brass, Satin Graphite, Opal White







Thinking of building a new home? Maybe your renovating an existing room? K&S Electronics is not only the experts in making your home sound great, but we can also help make your space look and feel great.
Get Started Today
Bracket Enclosure Ring
The Palladiom bracket for wired shades conceals all functional shade electronics, from programming buttons to LED indicator lights, with an innovative rotating ring design.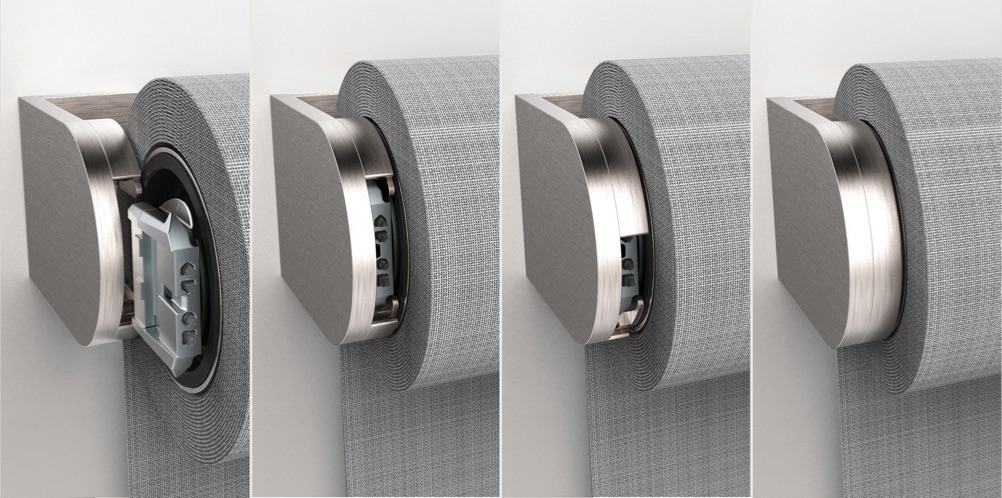 Ultra-Efficient Battery Management Technology
The Palladiom Wire-Free Shading System runs on Active Energy Optimization, a battery management architecture designed to optimize the efficiency of traditional alkaline batteries to extend battery lifetime to an industry-leading three to five years with fewer batteries.
Shading That Elevates the Beauty of Your Home
Enhance your space with a shading solution that showcases what's beyond the window pane. Occupying no more than 3 1/4″ of vertical space, a single Palladiom shade can cover a 12 x 12 foot window – highlighting expansive views while delivering daylight control at scale.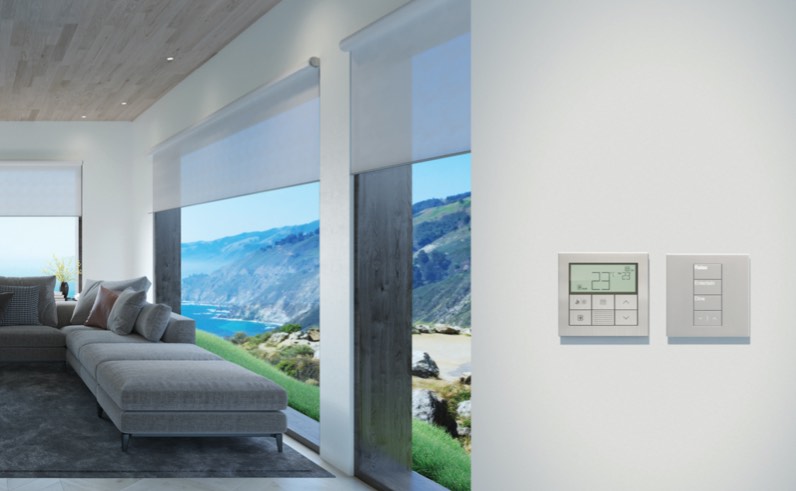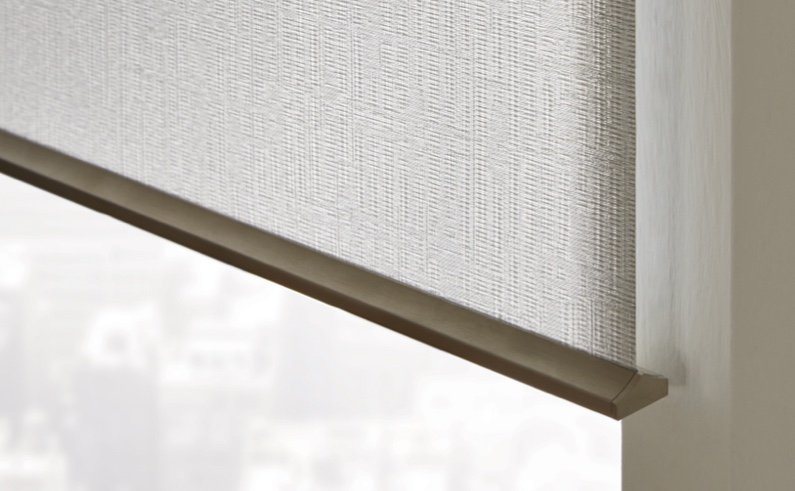 Palladiom Bottom Rail
To accentuate the minimalist aesthetic of the Palladiom Shading System, Lutron has created the inventive Palladiom Bottom Rail. The design uses a groundbreaking method of clamping onto the fabric – regardless of the fabric thickness – to ensure that the hembar will always sit perfectly flat and perpendicular to the fabric plane. The subtle curve along the hembar face matches the roll diameter at the top of the shade. When the shade is fully open, the hembar disappears into the negative space behind the shade itself.
https://www.youtube.com/watch?v=NhbMl1fHOxg

Interior Roller Shades
AUTOMATION WITH STYLE
Fully Custom Interior Roller Shades
Selecting the perfect window treatment that complements your space's decor can be a challenging task. Fortunately, PowerShades provides a hassle-free solution by offering a variety of stylish shade header designs, versatile hardware options, and intuitive power selections. Trust PowerShades to provide the ultimate shade solution for you.
This window treatment is incredibly versatile, complementing any theme with its sleek design. You have the option to choose versatile hardware options, either in matte plastic or robust aluminum. You can also conceal the window treatment with a custom top treatment or leave it uncovered for a minimalist look.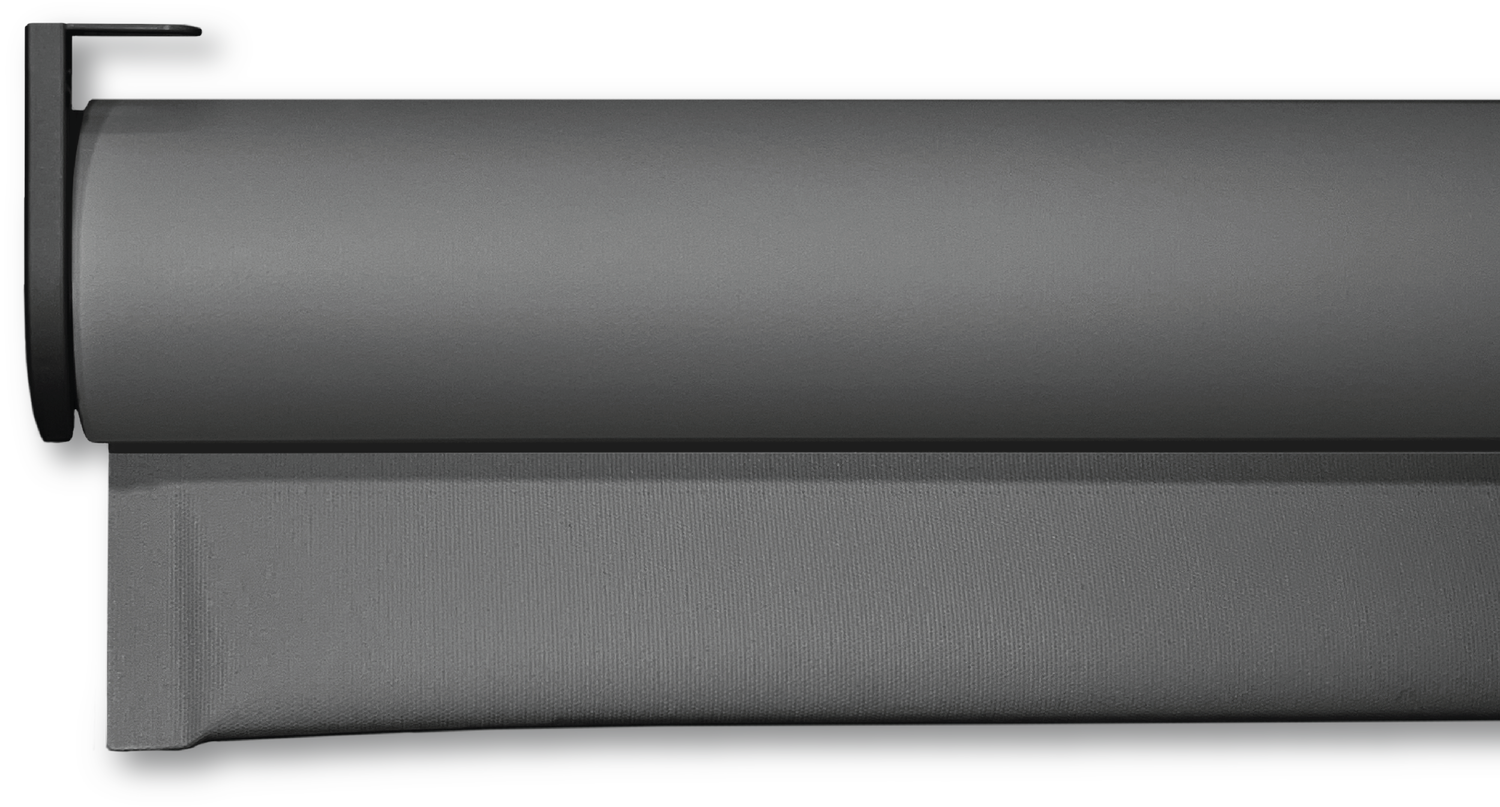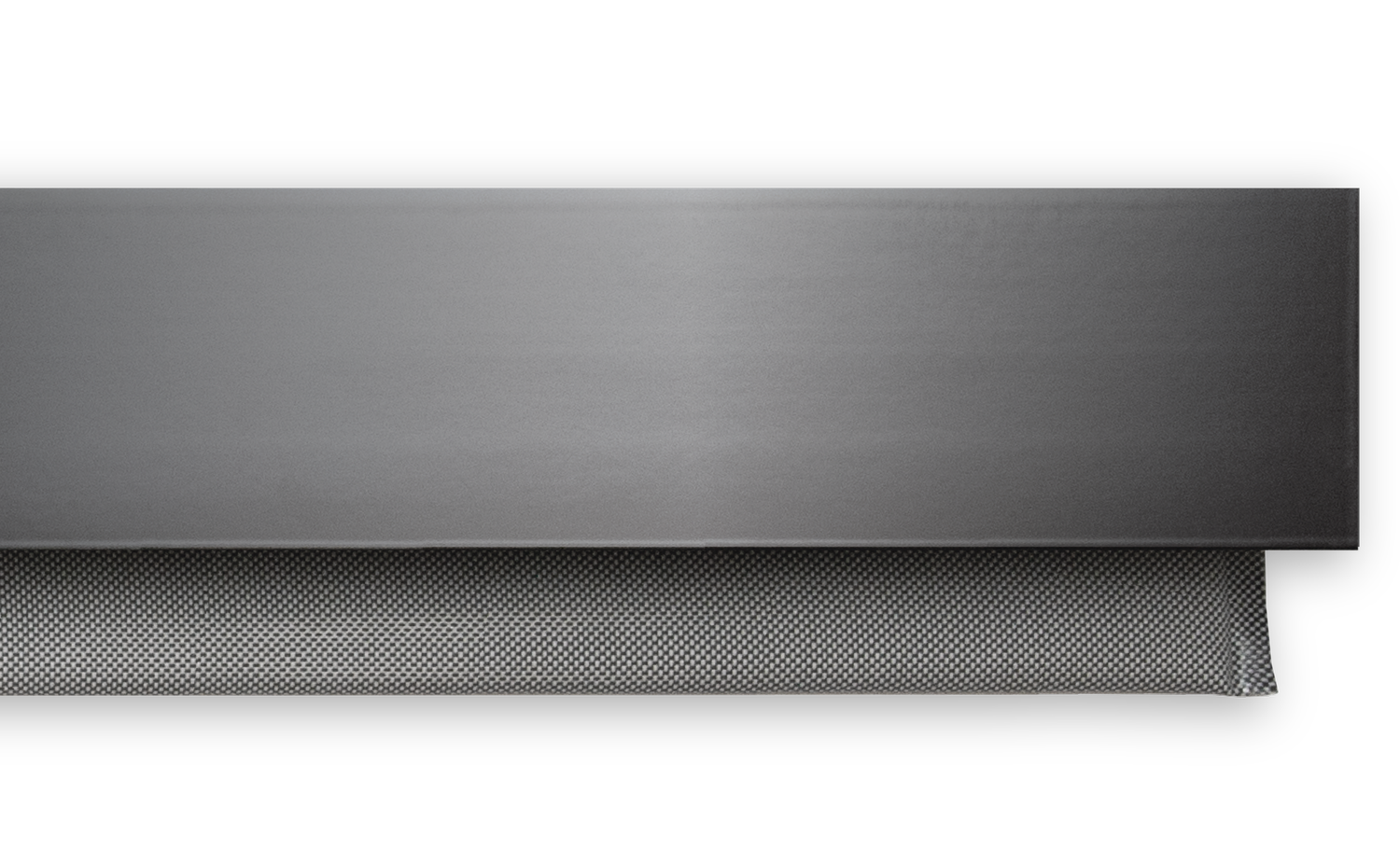 The Powershades system features a sleek aluminum fascia that not only offers durability but also hides the fabric roll for a neat and modern look. This is perfect for spaces that demand a contemporary finish.


Powershades feature a sleek cassette design that elevates the aesthetic of any window. The two-piece assembly completely conceals the fabric roll, providing a clean and stylish finish. Our square cassette design is perfect for those who desire a professional and modern look for their window applications.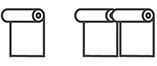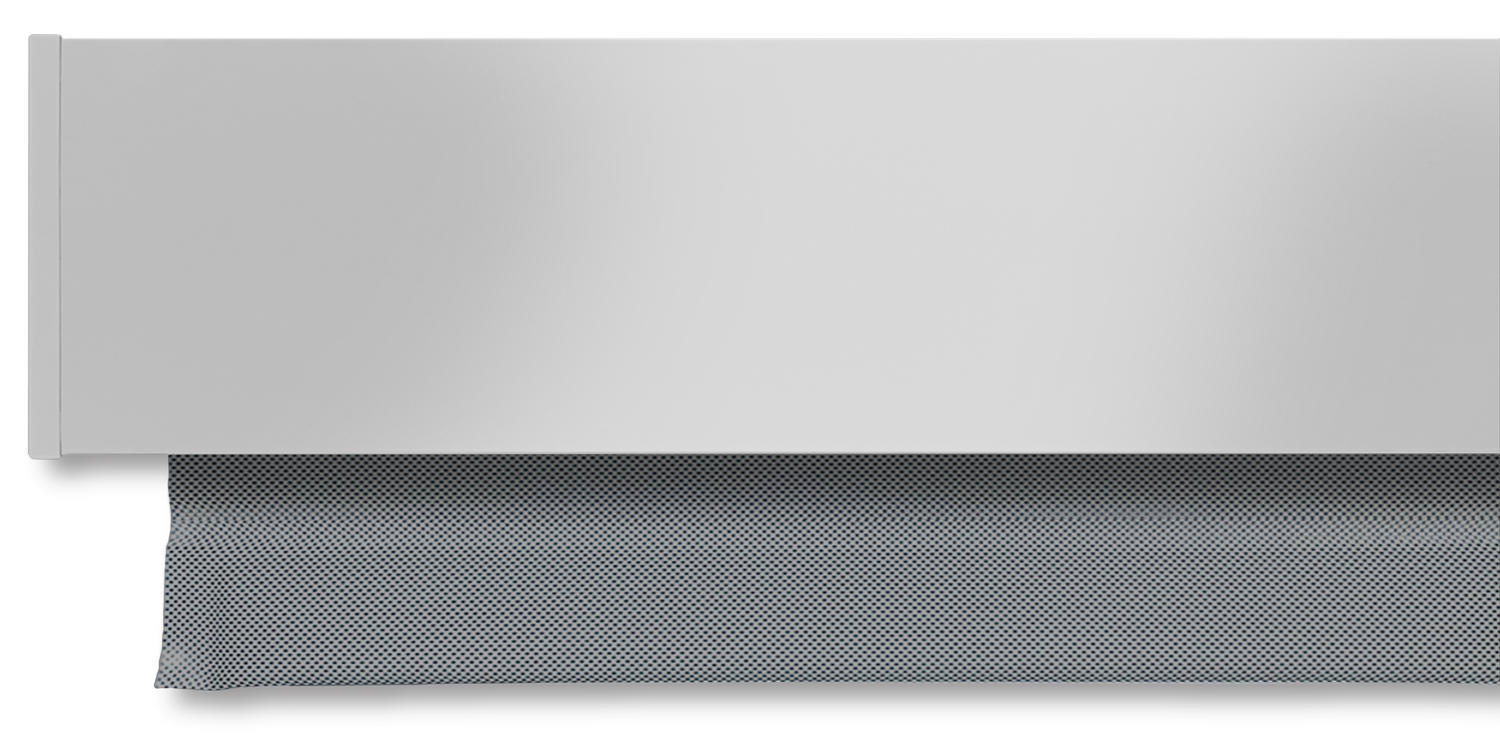 POWER OPTIONS

Please fill out the form below to schedule a Free Consultation with one of our Industry leaders. You can choose to visit us in our Certified showroom, or schedule a virtual consultation for your convenience.

"K&S has been amazing to work with! They have outfitted our whole house. Can't say enough good things. Highly recommend!"

Kristen Martin

K&S Customer
"K&S has been amazing to work with! They have outfitted our whole house. Can't say enough good things. Highly recommend!"

Elena Bykova
"We used K&S Electronics for our home automation and security system on our new build five years ago. The experience was so great we have decided to use them again as we complete our basement and put in a home theater. They listen to the clients needs and always have great recommendations for equipment. We've also had a great experience with their alarm monitoring service. I like how the call center is located in Winnipeg. Any time the alarm has gone off, we have been contacted immediately, which was not the case with our previous service providers."

Sarah Wallace

K&S Customer
"We are extremely satisfied with our experience with K&S. Sean was very knowledgeable about the products & explained very well which made the ordering process quick and efficient. With fast response times, we found them to be very accommodating to our schedule for installation with no long wait for an appointment. The installation tech did a great job and we are very happy with their work."

Melanie Kosa

K&S Customer